Call-in/2009.04.05
From HackerspaceWiki
The call-in conference opens at 2 pm PDT / 5 pm EDT / 9 pm UTC / 11 pm CET / @458 BMT (updated according to daylight savings time - thx to Katie!)
All information for dial-in can be found on the general Call-in page!

To give an update, please RSVP here:
The schedule (EST)
[
edit
]
05.00 (@458) to 05.10 - chatter
05.10 (@465) to 05.25 - intro
05.25 (@475) - open end - updates for all spaces that want to say something; strict 05 min time limit.
Live Image from NYCResistor
[
edit
]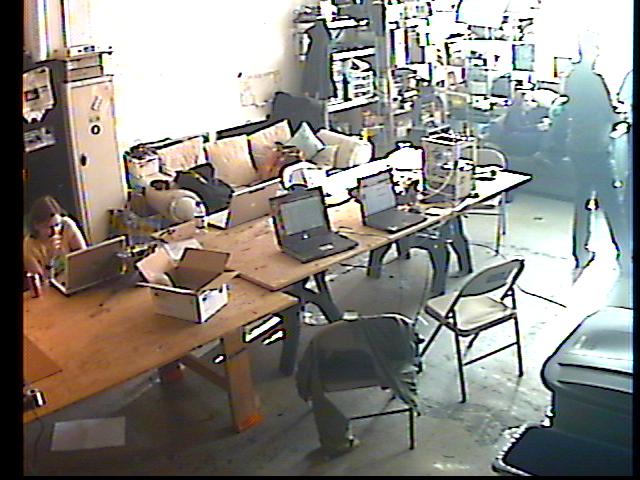 Notacon Update
[
edit
]
from Matt Joyce
Updates From Those Who Cannot Attend
[
edit
]
Forskningsavdelningen
[
edit
]
Forskningsavdelningen, Malmö Sweden. Blogging more and being clearer in communications has yielded more activity. Our wiki now lists some of our projects.
This weekend, olleolleolle and kugg visited Warsaw, Poland, to morally support the effort of starting a hackerspace there. A chatty kind of presentation of our hackerspaces experience at the bootstrap.pl meetup was followed by intense networking and conspiring.
April 05th: Participate
[
edit
]
Join #hackerspaces on irc.freenode.net to discuss your participation and write your contact here!
Audio recordings
[
edit
]
http://soundcloud.com/brimstone/hackerspaces-call-in-2009-04-05
Also, how's the 'brand new' setup idea coming along? ^^