Pumping Station: One
From HackerspaceWiki
Pumping Station: One is a hackerspace located on the north side of Chicago. We have a wide variety in our membership: artists, engineers, and enthusiasts of every description. We have a variety of regular events open to the public: check out our calendar for details!
Our over-arching goal is to facilitate creativity in and through the merging of art, technology, and culture.
We have a public meeting every Tuesday at 8:00pm. If you're interested in joining, this is a great time to come out and meet some folks. Visits at other times can be arranged by getting in touch with someone in our IRC channel or our public mailing list.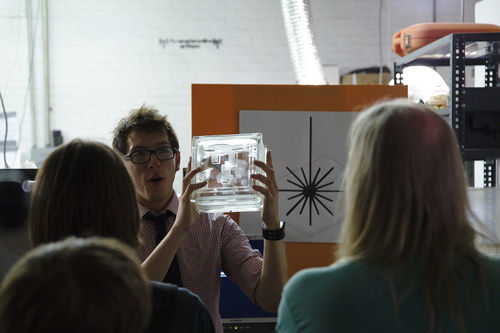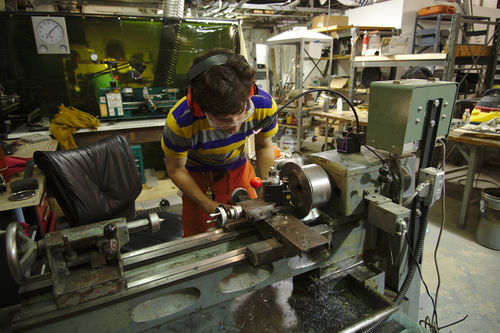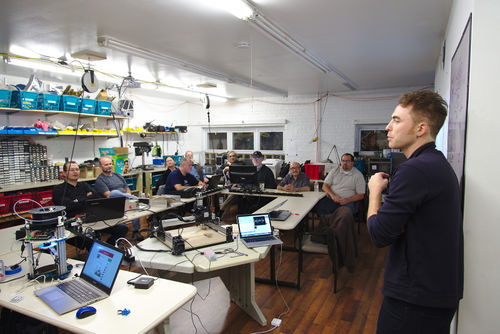 | | |
| --- | --- |
| This Hackerspace has a | CNC |
| | |
| --- | --- |
| This Hackerspace has a | Lathe |
This Hackerspace has a
Projector

"Projector" is not in the list of possible values (3D Printer, 3D Scanner, Arcade, Brewery, CNC, Kitchen, Lasercutter, Shower, Slush Machine, RIPE Atlas, Lathe, Drill Press, Welder, Air Compressor, Portable Bandsaw, Soldering Iron, Hot Air Rework Station, Sewing Machine, Serger, Oscilloscope, Logic Analyzer, Tablesaw, Handheld Router, Router Table, Belt Sander, Orbital Sander, Reflow Oven, CNC Mill, CNC Router, CNC Lathe, Wood Lathe, Spectrum Analyzer, Bandsaw, Amateur Radio Station, CNC Plasma Cutter, Embroidery Machine, Kiln, Injection Molder, Vacuum Former, Panel Saw, Surface Grinder, Manual Mill, Vector Network Analyzer, Antenna Analyzer, Leathercraft Tools, Blitzortung Receiver, Weather Station, Metal Lathe, Wire EDM, Sinker EDM, Manual Plasma Cutter, Electron Microscope, Virtual Reality Station) for this property.