Undefspace
From HackerspaceWiki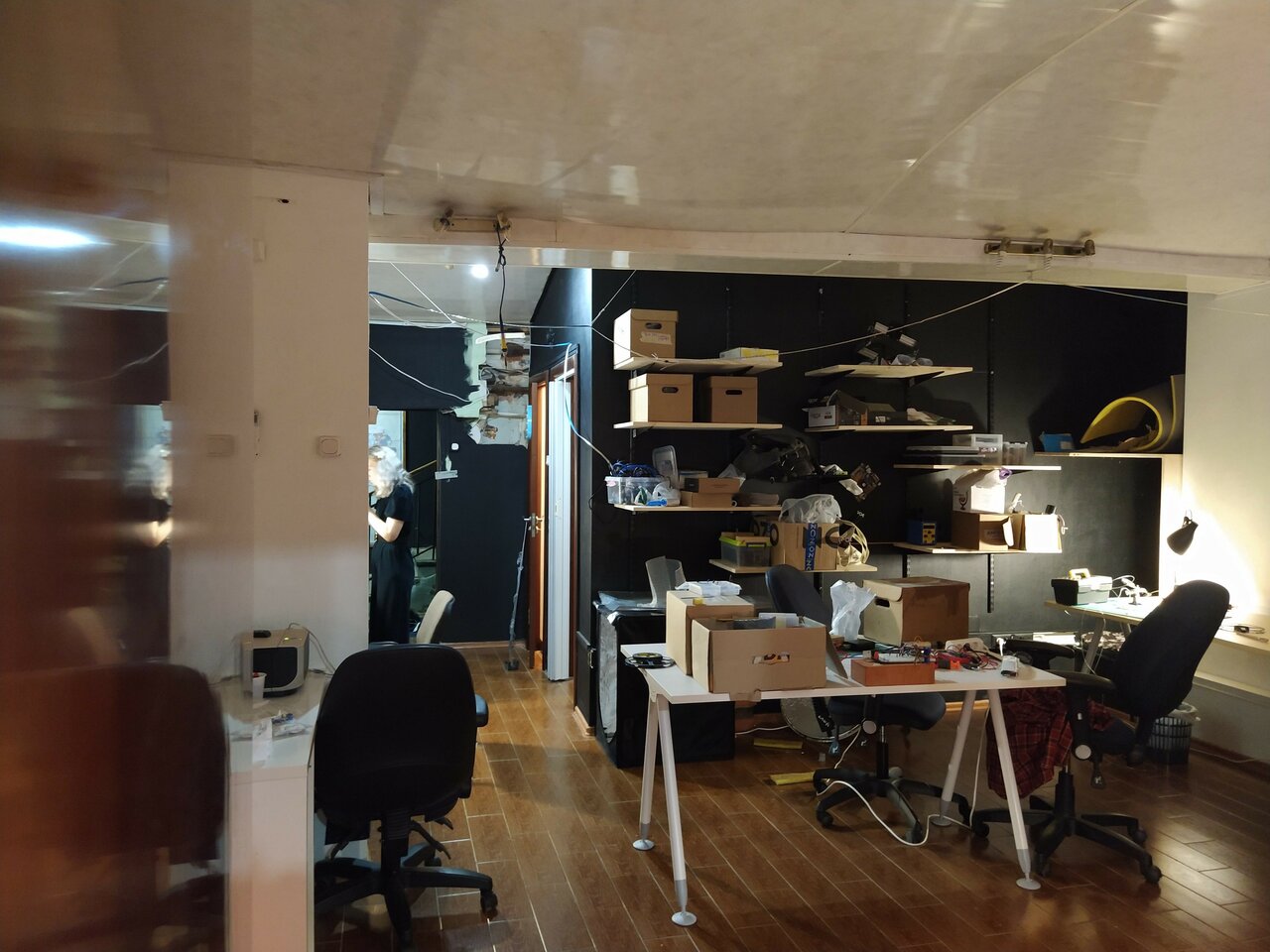 ♥ Hackerspace in the middle of Moscow ♥
We are gathering to hack Prolog on Thursdays, and to rant and hack away at random stuff on Fridays — that's when you have the best chance to know us. Members meet at other random times too, but you need to contact us before wandering in.
Our current schedule is [REDACTED].
Location
[
edit
]
We are located at the basement floor of an apartment building. You can ask away at any of our chats.
Contacts
[
edit
]
Both are bridged together
Equipment
[
edit
]
Anycubic Photon SLA 3D printer
Modded Anycubic Kossel FDM Delta 3D printer
2D Printer
40W deathray^W diode laser cutter
Different woodworking and mechanical tools
Several 60W soldering irons (Pinecil, TS100), and less fancy ones
2 lab PSUs (non-programmable, 30V 5A max)
Several 8-channel Saleae Logic logical analyzer clones, Pulseview compatible
Bus Pirate v3.6
USBTiny
A bunch of microcontrollers
A bunch of electronic components
Everything for "photoresistive film/SLA" PCB fab method
Some ARM computers
NixOS Ryzen 2700X 32G build machine
NixOS guest/speaker laptop
Projector
Studio mic and USB sound card
MIDI keyboard
Glue gun
Glitter
Lego
Sewing machine and related stuff
"Rewrite in Rust" actuating plastic crab claw on a stick