Crash Space
From HackerspaceWiki
Crash Space is a collection of hackers, programmers, builders, makers, artists and people who generally like to break things and see what new things we can build with the pieces.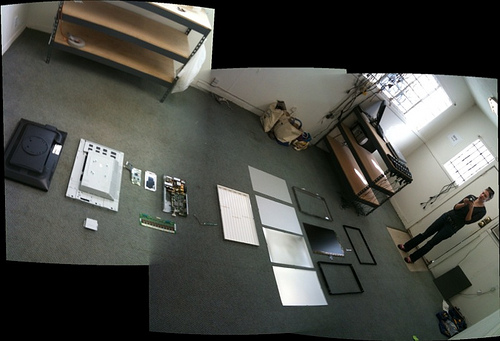 We have meetings every Tuesday nights in our space in Culver City, and other regular events such as Radio Mondays, Take Apart Tuesdays, Show & Tell, Linux Nights, a speaker series, MAKE-INs and more.
We have 3! 3! makerBots and a Laser Cutter. We are also a community eWaste drop off the 2nd weekend of the month.
Some events, parts of the space, parts of our website are available to members only, please see our site for more details.
We have two mailing lists
an announce only: http://groups.google.com/group/crash-space-announcements/
an announce & discussion list: http://groups.google.com/group/crash-space-announcements/
| | |
| --- | --- |
| This Hackerspace has a | Lathe |
| | |
| --- | --- |
| This Hackerspace has a | CNC |