23b Shop
From HackerspaceWiki
23b Shop
Status
active
Country
United States of America
State or District
California
City
Fullerton
Date of founding
2007/05/01
Last Updated
2022-12-01
Website
https://23bshop.org
E-mail
arclight@gmail.com
Snail mail

418 E. Commonwealth Ave., Unit 1
92832 Fullerton
United States of America

Number of members
5
Membership fee
$40-100/mo
Size of rooms
1000sqft
Members
Location
33° 52' 12.98" N, 117° 55' 28.82" W



Facilities Offered
Tools
Full SMT Electronics Lab
3D Printer
12x30" Industrial Lathe
2HP Tree Mill (12x36)
TIG/MIG/OFW welding area
Sandblaster
Grinders, Sanders
Horizontal Band Saw
Lots of tools for wood, leather, metal, etc.
Tons of hardware/parts
Space
---
The 23b Shop is a mixed industrial space. We have an office room with soda and beverages on tap, bookshelves and coffee making equipment, an electronics and clean area, a shop floor with roll up door, and an upstairs library area.

The 23b Shop is open for everyone to use when a key holder is present. Core (key holder) members chip in for the rent and expenses at US$100-200/mo. Donations are always welcome but not required.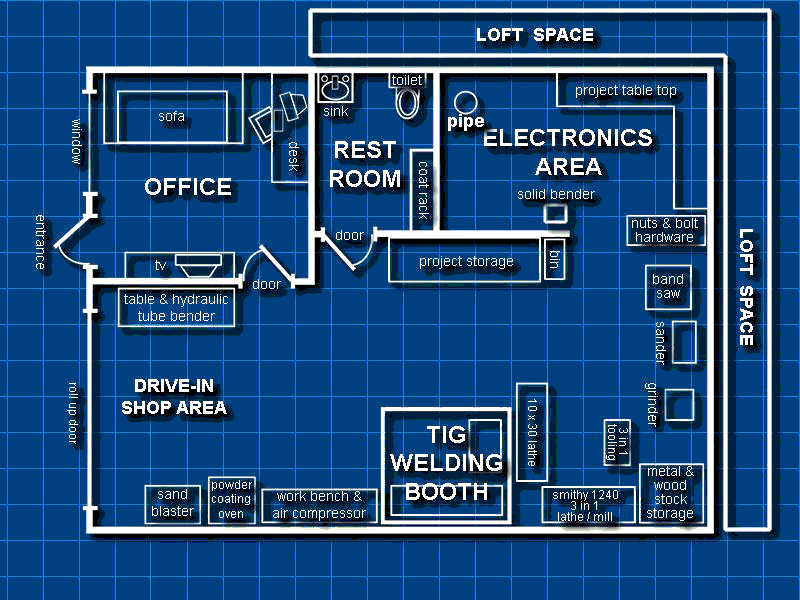 History
Founded in 2006, the 23B Shop came into being after we found ourselves always gravitating towards the garage to work on robots, cars, rockets, electronics, melee weapons, and other projects whenever we had a party. We put a plan together, then spent 3 months looking for a good site that was affordable.
The result was the 23B shop, located near the Fullerton Metrolink station near downtown. We are active with lots of ongoing projects and offer a wide range of tools and equipment for the mad scientist within our modest space. Also, pudding.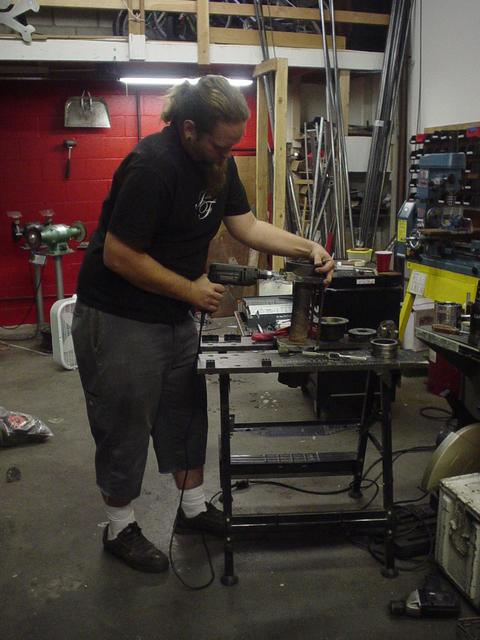 Events Schedule
Shop Events Calendar Moved
Effective 6/1/2010, the shop calendar and events page has been moved to the blog site at:
4th Wednesday of every month - Desert Dog Troglodytes Cave Meeting
23b Shop is the meeting place for the Desert Dog Grotto, a club for cave explorers. Come out and see some fantastic slide shows and learn about caving. Meetings start at 7:00pm.


Recent Activities
6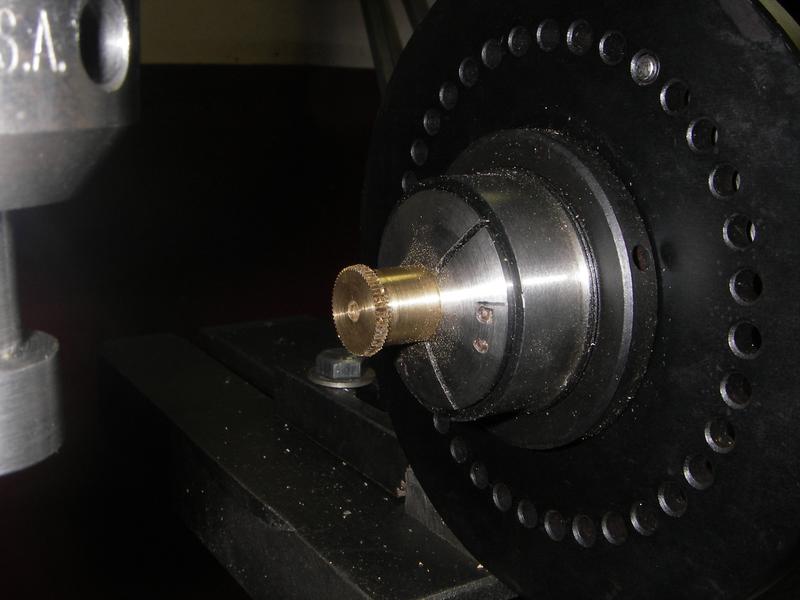 ---