User:Nickfarr
From HackerspaceWiki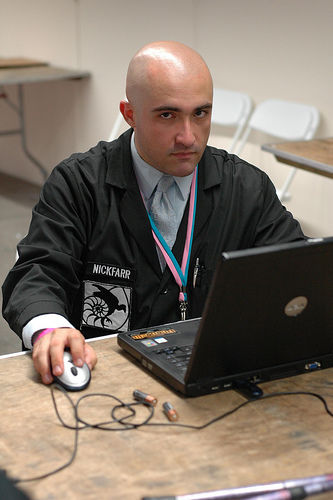 "Nick Farr is the Johnny Appleseed of Hacker Spaces" [1] - Bre Pettis
Current Position
[
edit
]
Minister of Finance of HacDC
Contact
[
edit
]
E-mail: [2] nickfarr@hacdc.org
Phone: (202) 316-5850
Snail Mail: National Capitol 1208, 20013-1208, USA
Q: Will Nick Farr come visit my hackerspace?
A: Yes. Soon.
Q: Is Nick a spy or secret agent or some kind?
A: No. He is an accountant, and accountants are way more bad-ass than spies.
Q: I am an awesome hacker chick. Does he have a crush on me?
A: No. Everyone knows his heart belongs to Laura Burhenn