SoftwareSpace
From HackerspaceWiki
SoftwareSpace
Status
active
Country
Mexico

State or District

City
Colima

Date of founding

2012/08/01

Last Updated
2015-10-02
Website
http://www.softwarespace.org

Phone

523123132297

Facebook

Twitter

Snail mail

Zaragoza 400
28000 Colima
Mexico

Number of members

10

Membership fee

SoftwareSpace opera a tavés de memebresías con las cuáles tienes acceso a los espacios de trabajo y multiples beneficios. - Espacio de trabajo. - Acceso a internet. - Asesoría legal. - Consultoría de negocios. - Descuentos en capacitación y eventos. - Organiza cursos o pláticas técnicas.

Size of rooms

150m2

Members
Location
19° 14' 21", -103° 43' 16"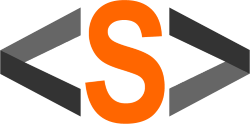 SoftwareSpace es un sitio físico donde gente con intereses en ciencia, nuevas tecnologías, y artes digitales o electrónicas se puede conocer, socializar y colaborar.

Puede ser visto como un laboratorio de comunidad abierta, un espacio donde gente de diversos intereses puede unirse.

Pone al alcance de aficionados y estudiantes de diferentes niveles la infraestructura y ambiente necesarios para desarrollar sus proyectos tecnológicos.

El propósito de SoftwareSpace es concentrar recursos y conocimiento para fomentar la innovación y el desarrollo.

Más que un espacio es una comunidad ideal para freelancer, emprendedores, tesistas, creativos, diseñadores, programadores y demás personas entusiastas de las tecnologías que quieran fortalecer sus proyectos a través del conocimiento de los demás.

SoftwareSpace es parte de la comunidad internacional HackerSpaces.org.