Opensource Makerspace
From HackerspaceWiki
Opensource Makerspace
Status
closed
Country
China

State or District

City
Shenzhen

Date of founding

2014/12/05

Last Updated
2018-08-29
Website
http://www.opensourcemakerspace.com

Phone

+86-18938924201

Snail mail

Room3H,Zhenxing Bldg D,33Taizi Road,Shekou (Metro stop SeeWorld Exit C)
518054 Shenzhen
China

Number of members

30

Membership fee

USD33 / CNY199 monthly for membership basic; USD65 / CNY399 monthly for membership pro

Size of rooms

165m²

Members

Open to Exchanges?

yes

Open to Residencies?

yes

Location
22° 29' 10", 113° 54' 54"



A 24/7 space for all sorts of Makers and Geeks, especially for projects like open source robots/drones/3D VR/AR/Biohacking Good location 80m from metro "Seaworld"and there are nice coffee shop on the Ground floor please do not hesitate contact us or pop in a visit.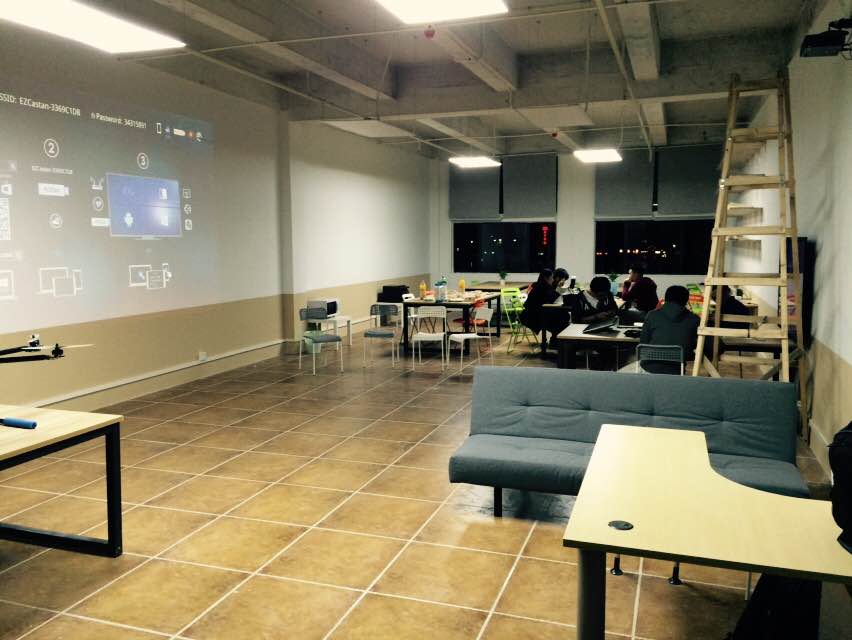 File:DSC01837g.jpg