Limassol Hackerspace
From HackerspaceWiki
Limassol Hackerspace
Status
closed
Country
Cyprus

State or District

City
Limassol

Date of founding

2013/11/01

Last Updated
2019-02-13
Website
http://www.limassolhackerspace.org/

Jabber

limassolhackerspace@jabber

Phone

+357 95 51 95 97

Facebook

Twitter

GooglePlus

E-mail

Snail mail

18-20, Navarinou St
3041 Limassol
Cyprus

Members
Location
34° 40' 40", 33° 2' 20"



Hello world! We are signaling you from the small island of Cyprus, a place where hackerspaces are not, let's say the most known thing in the world!! Therefore we are putting extra effort to bring the first fully functioning hackerspace in Limassol; a very beautiful beach city at the south of the island. We hope that the creation of such a space will bring the DIY and technology people together and then let our imagination go wild! :)

Beware of Quantum Ducks! Quark! Quark! Quark!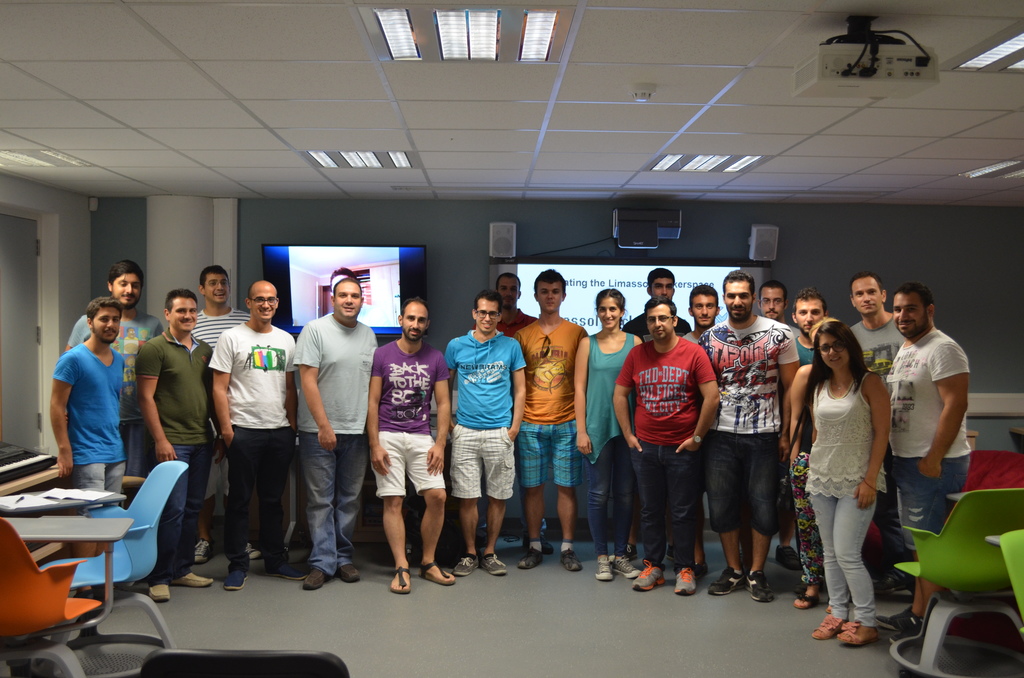 PLEASE NOTE THAT CURRENTLY LIMASSOL HACKERSPACE HAS NO PHYSICAL SPACE AND ANY ACTIVITIES/COMMUNITY INVOLVEMENT WILL BE CEASING FOR THE TIME BEING**