HackLabValls
From HackerspaceWiki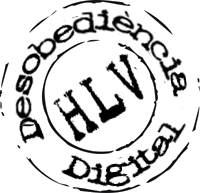 H@ckLabValls are an HackLab (hacker lab) that we are a group of people to investigate, discuss and promote issues related to Internet, new technologies and civil rights in these areas, from a standpoint of social change .
Our project began in late 2009, when a group of friends decided to share their concerns about free software and disseminate this new reality.
During the spring of 2010 we made the first speech and activities on the software and free culture; Casa Caritat de Valls opened the doors to FesInternet (annual conference on Internet and virtual technologies). Soon we hope to hold events around Free Culture and the Copyleft during the anniversary of the Casal Popular la Turba, with a party installation (Install Party) the latest GNU/Linux distributions.
Free software is the foundation of our ideals, such software guarantees the freedoms to run, copy, study, distribute and modify programs, due to the licenses they are applying that give access to the same source . In an HackLab preferable for a system of organization and cooperative learning, using free software because these freedoms.