Garagemhacker
From HackerspaceWiki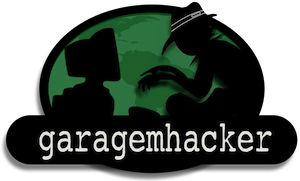 GaragemHacker is a typical garage hackerspace.
We all love hackerspaces. So we made our own to have a nice place for people to work together in a relaxed and inspirational environment.
In the garage we don't use any sort of pre-assembled kits. Everything here is made by ourselves, even if that means reinventing the wheel. We want to guarantee the freedom of all projects.
We love to put hardware and software together. We use the garage place to inspire our hacker minds to build things.
The garage is open for everyone who wants to come in help us build our toys.