Teresinahc
From HackerspaceWiki
Teresinahc
Status
active
Country
Brazil

State or District

City
Teresina

Date of founding

2014/05/25

Last Updated
2015-02-05
Website
Snail mail


 Teresina
Brazil

Number of members

10

Size of rooms

50m²

Members
Location
-5° 5' 43", -42° 48' 51"



O que é o Teresina Hacker Clube?
O Teresina Hacker Clube é um laboratório comunitário, que funciona sob a ética hacker, sendo um local agregador, convergente e inspirador! Neste espaço, hackers compartilham ferramentas, projetos, ideias... enfim, conhecimento!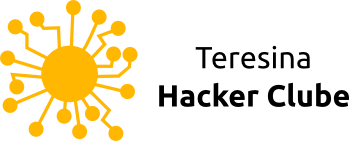 Logo do T.H.C. | CC-BY-SA
Quem pode participar?
Todos! Nós partimos do pressuposto que ninguém precisa ser especialista para ensinar algo, e que todo mundo pode aprender alguma coisa.