Randomdata
From HackerspaceWiki
Randomdata
Status
active
Country
Netherlands

State or District

City
Utrecht

Date of founding

2009/01/01

Last Updated
2013-01-07
Website
http://www.randomdata.nl

Wiki

IRC

E-mail

info at our domainname

URIs of the form "info at our domainname" are not allowed.

Mailinglist

http://www.randomdata.nl/wiki/index.php/Communication#E-Mailinglist

Snail mail


 Utrecht
Netherlands

Number of members

~10 supporters

"supporters" can not be assigned to a declared number type with value 10.

Membership fee

€25/month for supporters and €10/month for juniors

Size of rooms

~20m2 in total

Members
Location
52° 5' 29", 5° 7' 50"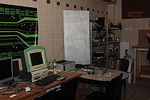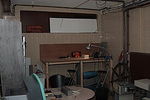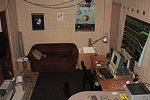 Randomdata was founded in 2009 and got an actual space later that year
We are open every Tuesday and trying every Thursday. We also have some adhoc opening hours. Check out our high volume twitter-stream for opening hours.
For more "global" anouncements we have this Twitter account. Also check our wiki, our agenda and please feel free to contact us, come by and help us to make Randomdata a nice place!
We also maintain a mailinglist: drop an email info and domain name randomdata dot nl with the subject "E-Mailinglist_on", to remove "E-Mailinglist_off", currently we don't use it YET but for future purposes you can drop your address.