Metameute
From HackerspaceWiki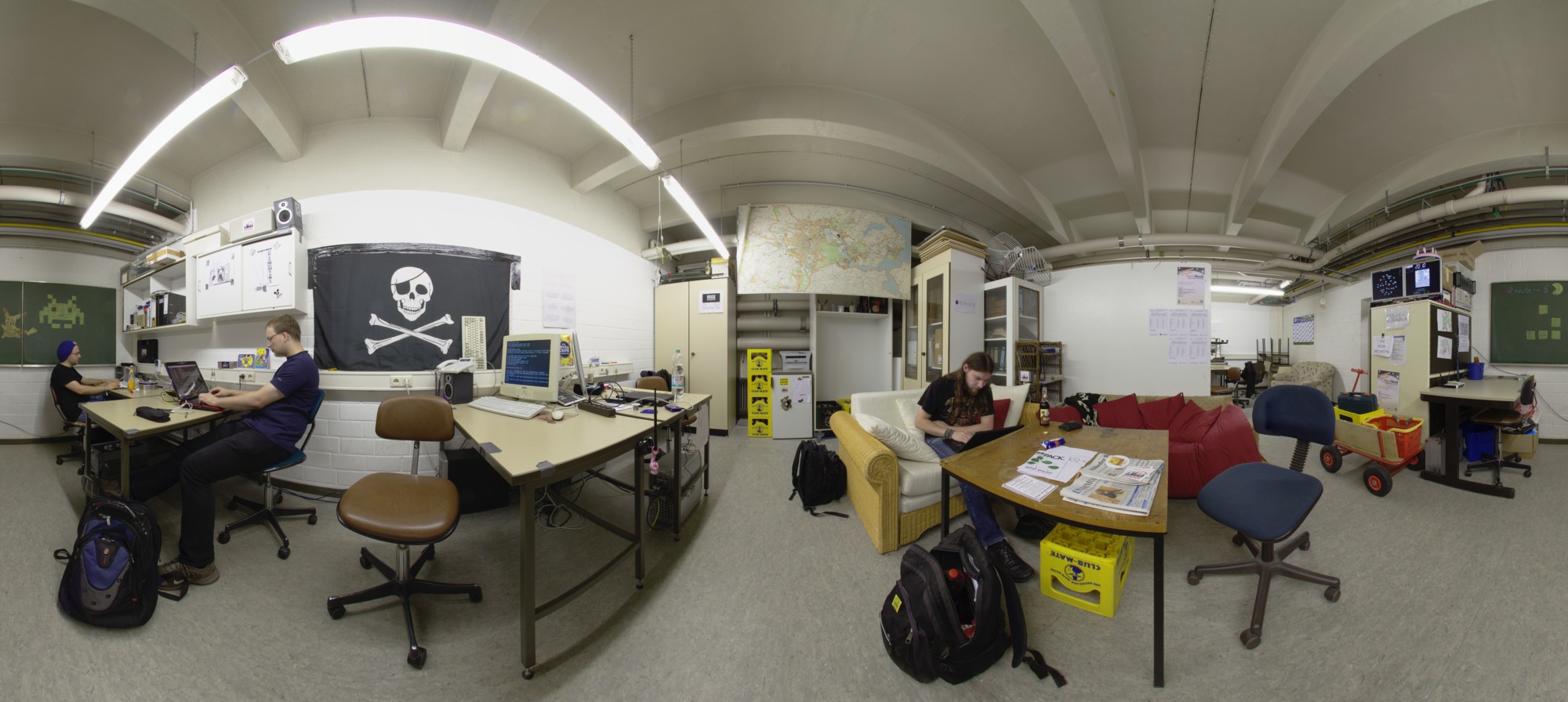 Metameute
Status
active
Country
Germany

State or District

City
Lübeck

Date of founding

2007/12/14

Last Updated
2013-11-26
Website
http://www.metameute.de

IRC

Phone

+494515005011

E-mail

Mailinglist

Snail mail


 Lübeck
Germany

Number of members

30

Membership fee

0 €

Size of rooms

30 m²

Members
Jamalaka
Location
53° 50' 3", 10° 42' 8"



Die Metameute ist eine Studentengruppe an der Universität zu Lübeck, die sich im Keller des Gebäude 62 mit der BTS einen Lagerraum teilt. Wir tun vielerlei Dinge und freuen uns immer über neue Besucher, die nicht zwangsweise Studenten sein müssen.
Regelmäßig veranstaltet die MetaMeute die MetaNook.