LabZero
From HackerspaceWiki
LabZero
Status
active
Country
China

State or District

City
Shenzhen

Date of founding

2017/09/01

Last Updated
2017-10-22
Website
https://lab0x0.com/
Snail mail


 Shenzhen
China

Number of members

10

Membership fee

1000 RMB per month ~ 150 USD

Size of rooms

200

Members

Open to Exchanges?

yes

Open to Residencies?

yes

Residencies Contact

Location
22° 32' 31", 113° 56' 26"



LAB ZERO is a non-profit makers community based in Shenzhen, China; a 24/7 makerspace for hardware hackers runs by an international team. We provide space, community and an innovative environment with permanent workspace, meeting room, space for secure storage and professional engineers ready to help you in your project.   We have so many machines for making electronics like Soldering Stations, Hot plate, Oscilloscopes, Signal Generators, Power Supplies, multimeters, Laser Cutter, CNC, 3D Printer, Vinyl Cutter, Drilling machine, Pressing machine and all the standard power tools.   We provide also an extensive support for hardware startups including selecting potential factories, providing a comprehensive mentoring program from idea to shipping and link to investors.   We help our members to access Chinese services (Taobao, 1688.com, etc) to order hardware components, PCBs, etc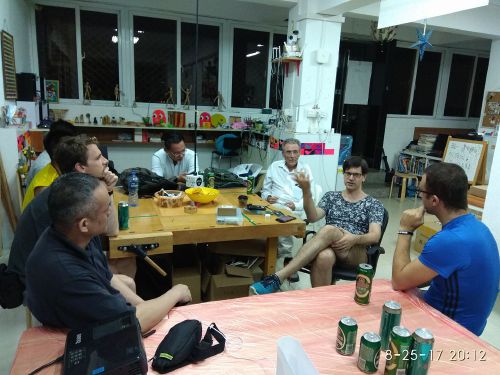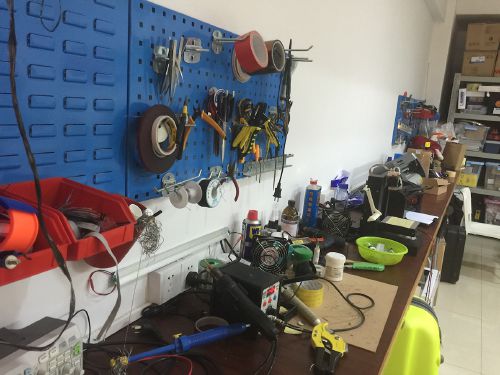 This Hackerspace has a
Electronics Tools

"Electronics Tools" is not in the list of possible values (3D Printer, 3D Scanner, Arcade, Brewery, CNC, Kitchen, Lasercutter, Shower, Slush Machine, RIPE Atlas, Lathe, Drill Press, Welder, Air Compressor, Portable Bandsaw, Soldering Iron, Hot Air Rework Station, Sewing Machine, Serger, Oscilloscope, Logic Analyzer, Tablesaw, Handheld Router, Router Table, Belt Sander, Orbital Sander, Reflow Oven, CNC Mill, CNC Router, CNC Lathe, Wood Lathe, Spectrum Analyzer, Bandsaw, Amateur Radio Station, CNC Plasma Cutter, Embroidery Machine, Kiln, Injection Molder, Vacuum Former, Panel Saw, Surface Grinder, Manual Mill, Vector Network Analyzer, Antenna Analyzer, Leathercraft Tools, Blitzortung Receiver, Weather Station, Metal Lathe, Wire EDM, Sinker EDM, Manual Plasma Cutter, Electron Microscope, Virtual Reality Station) for this property.