Garoa Hacker Clube
From HackerspaceWiki
Garoa Hacker Clube
Status
active
Country
Brazil
City
São Paulo
Date of founding
2010/08/28
Last Updated
2015-11-04
Website
http://garoa.net.br
E-mail
hackerspacesp@googlegroups.com
Snail mail


 São Paulo
Brazil

Number of members
~30

"~" can not be assigned to a declared number type with value 30.

Membership fee
100 or 60 BRL/month (about 50/30 USD)
Size of rooms
100m²
Members
Location
23° 33' 54.07" S, 46° 41' 57.07" W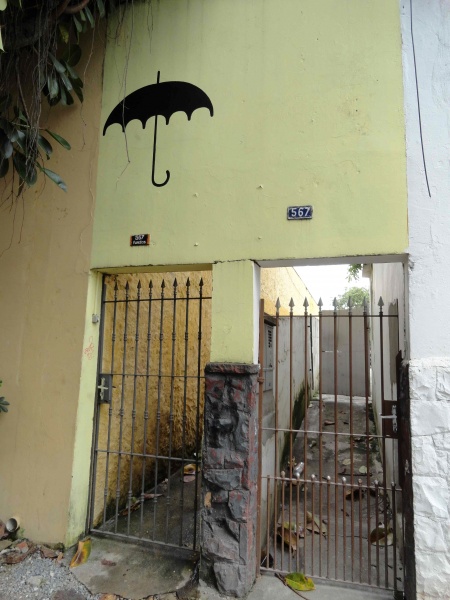 Garoa Hacker Clube is the first and only Brazilian hackerspace. Being discussed since mid-2009 and built since August 2010, we are currently up and running. Since Nov 18 2010 there is a weekly Arduino night, our longest-running and most popular event. We run other regular activities and our members and visitors run many projects. We have been in a permanent space since September 2010. In February 2013 we relocated to a much larger facility, which is constantly being improved.
We have a Luzbot 3D Printer, 40W Laser Cutter, Arduinos and other embedded platforms, basic electronics, digital and analog oscilloscopes, a function generator, packet sniffers, soldering and PCB manufacturing tools, old hardware, supplies as ICs, motors and buttons, books, old school video games - and the list goes on.
Location
[
edit
]
Garoa HC is located in Western São Paulo, in a (once) quiet house near Pinheiros subway station (yellow line). Members have the key to the space (which is open to non-members if a member is present), and we usually hang out there on weekends and at night almost every weekday. Everyone is welcome to join us.
   Address: Rua Costa Carvalho - 567 FUNDOS - Pinheiros - São Paulo, SP, Brasil

Note: "fundos" means backyard. There is a door labeled 567, but that's our neighbor. We are at "567 FUNDOS". Look for the big umbrella painted on the wall and follow the looooooooooong aisle.
Check our website or mailing list before heading to an event. Some events might be canceled on last minute.
We are currently running these (almost) regular events:
3rd Tuesday, 7:30pm BRT - Council Meeting members discuss finances, projects and events. Anybody can participate, but only members can vote.
Wednesdays, 7:30pm BRT - Turing Clube talks and workshops about information security, programming and computer theory.
Thursdays, 7:30pm BRT - Arduino Night learn, teach, build and hack Arduinos.
Fridays, 7:30pm BRT - We Robot Lots of cool robot projects, from humanoid robots to plant-keeping off-road RC cars. We teach newcomers.
Saturdays, from 10am BRT - Open Hack Day Hack stuff, drink beer and eat barbecue.