Hackerspace Minsk
From HackerspaceWiki
Hackerspace Minsk
Status
active
Country
Belarus
City
Minsk

Date of founding

2012/02/11

Last Updated
2017-11-27
Website
http://hackerspace.by/

Wiki

IRC

Facebook

E-mail

Mailinglist

Snail mail


 Minsk
Belarus

Number of members

30

Membership fee

average: 25$/month

Size of rooms

50m² + 250m²

Members

Residencies Contact

Location
53° 56' 35", 27° 35' 51"



The first hackerspace in Minsk, Belarus. Located at Leanida Biady 45.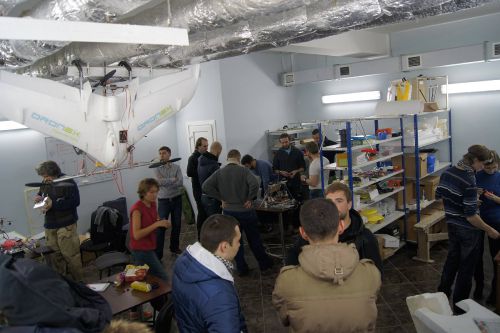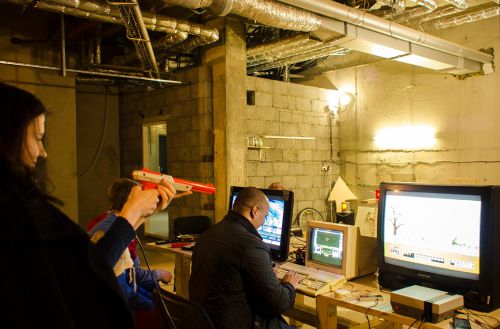 | | |
| --- | --- |
| This Hackerspace has a | CNC |
This Hackerspace has a
Projector

"Projector" is not in the list of possible values (3D Printer, 3D Scanner, Arcade, Brewery, CNC, Kitchen, Lasercutter, Shower, Slush Machine, RIPE Atlas, Lathe, Drill Press, Welder, Air Compressor, Portable Bandsaw, Soldering Iron, Hot Air Rework Station, Sewing Machine, Serger, Oscilloscope, Logic Analyzer, Tablesaw, Handheld Router, Router Table, Belt Sander, Orbital Sander, Reflow Oven, CNC Mill, CNC Router, CNC Lathe, Wood Lathe, Spectrum Analyzer, Bandsaw, Amateur Radio Station, CNC Plasma Cutter, Embroidery Machine, Kiln, Injection Molder, Vacuum Former, Panel Saw, Surface Grinder, Manual Mill, Vector Network Analyzer, Antenna Analyzer, Leathercraft Tools, Blitzortung Receiver, Weather Station, Metal Lathe, Wire EDM, Sinker EDM, Manual Plasma Cutter, Electron Microscope, Virtual Reality Station) for this property.