Hackbase
From HackerspaceWiki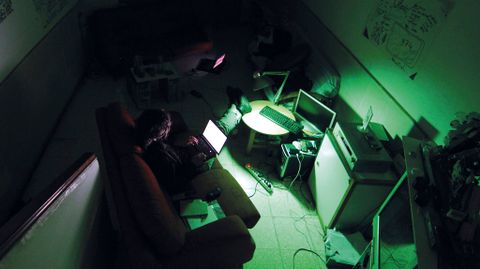 A Hackbase or Hackerbase is a Live-in Hackerspace - a hackerspace with a capacity for coliving.
everything you would expect from a hackerspace + place to stay (sleep, eat, ...)
... this includes being publicly accessible (via a clear and non-discriminatory process)
able to host short or long-term stays
residents cover their own costs (which are usually far less than "normal" lifestyles)
extension on the practices of sharing already present in hackerspaces
hosts hacker Residencies and Exchanges

Known self-described hackbases:
Probably also a hackbase:
Early stages of planning / rumours:
place in Bukovets Svuga @ Bulgaria
place near Meinz/DE (?), via +strfry
Ex-hackbases:
Probably not a hackbase:
Cloyne @ Berkeley, California [not clearly open to public]
...

For other similar spaces, see:

Also related are temporary Hacker camps:
CCC Camp in Germany (every 4 years): CCC Camp August 13-17 2015 @Ziegeleipark Mildenberg
Hacker Camp in Netherlands (every 4 years): Next one in 2017, last one: OHM
EMF Camp (UK, every 2 years, next summer 2016)
also see http://totalism.org/calendar (for more events, mostly EU)

Communication: