Garagemhacker
From HackerspaceWiki
Garagemhacker
Status
active
Country
Brazil

State or District

City
Curitiba

Date of founding

2012/11/14

Last Updated
2015-06-26
Website
http://garagemhacker.org

Wiki

IRC

irc.freenode.net:6667/garagemhacker

Facebook

Twitter

Mailinglist

Snail mail

Antonio Chella Str, nº 431
80520-460 Curitiba
Brazil

Number of members

4

Membership fee

About 50U$ / monthly

Size of rooms

65m

Members

Open to Exchanges?

yes

Open to Residencies?

maybe

Location
-25° 24' 25", -49° 16' 50"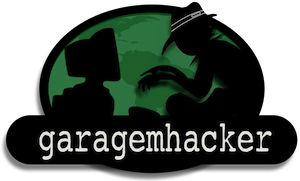 GaragemHacker is a typical garage hackerspace.
We all love hackerspaces. So we made our own to have a nice place for people to work together in a relaxed and inspirational environment.
In the garage we don't use any sort of pre-assembled kits. Everything here is made by ourselves, even if that means reinventing the wheel. We want to guarantee the freedom of all projects.
We love to put hardware and software together. We use the garage place to inspire our hacker minds to build things.
The garage is open for everyone who wants to come in help us build our toys.