Freaknet
From HackerspaceWiki
Freaknet
Status
suspected inactive
Country
Italy
State or District
Sicily
City
Catania
Date of founding
1994/11/24
Last Updated
2021-05-01
Website
http://freaknet.org
IRC
irc.hinezumilabs.org -SSL port 9999 #freaknet
E-mail
medialab@freaknet.org
Snail mail

c/o Poetry Hacklab, Largo Senatore Italia s.n., Palazzolo Acreide, Italy
Italy-96010 Catania
Italy

Number of members
30+

"+" can not be assigned to a declared number type with value 30.

Membership fee
none
Size of rooms
0 (actually seeking a place)
Members
Location
37° 30' 12.11" N, 15° 5' 18.44" E



Freaknet.org was initially born as a BBS (bulletin board system) network in 1994, as reaction against a mass police seizure of computers and software that hit computer enthusiasts in Italy, an "hacker crackdown" that involved 171 free and open BBS and system administrators and about 4000 users in Italy, despite the fact that none of them was found responsible of illegal acts.
The network has grown and in 1997 freaknet.org had a room in the Centro Sociale Auro, a squat in Catania, Sicily. Here the Freaknet Medialab started the first free computer service in Italy where people could get a shell account and use the computers and the internet freely, being so the first Hacklab in Italy.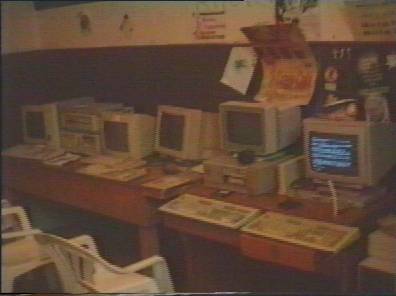 The activity rolled fervently giving email addresses and making courses for the local community of immigrants in Catania, mainly people coming from Sudan, Ethiopia, Ghana, Maroc, Tunisia, Algeria, other parts of Africa, but also other states.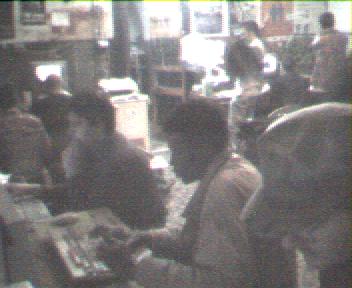 All this work was, and actually IS, done using no money at all: the Freaknet survives by very little donations, due to the bad situation in the south of Italy and, mainly, it makes everything by recovering hardware and stuff from trash, fixing and putting hardware back into working conditions.
Despite all the social activities, in 2001 the Municipality of Catania started an aggressive fight against the Freaknet and the Centro Sociale Auro, trying to evict from the squat the people involved. As a result of this fight the Freaknet Medialab had to move in a little place, offered gratis by the Circolo Arci in Catania, where is very difficult to carry on all activities due to the small size of the space, while the medialab has no resources to rent not even a single little room.
Since then, the Freaknet continues to give free access to the network to all people that can't pay for it or that don't own a personal computer; the freaknet hackers also started a "working computer museum", collecting and fixing old computers, saving and preserving documentation and software and helding lectures and courses about computer history.
After a while, Freaknet had to move in another place, seeking hospitality from friends at the association "ARCI Catania".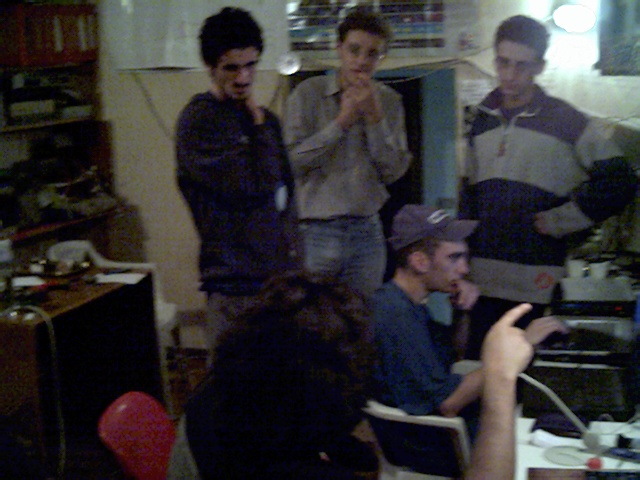 In later years, Freaknet joined together with the dyne.org network, forming a very fascinating network of hackers, poets, artists and programmers.
Recent projects include employment of wireless technology to spread internet access in the rural areas of Sicily, as well as experiments to create a rural community where technology and nature can mix together to create an healthy environment to live, work, and continue in their projects. As a result of these efforts the Poetry hacklab was born in Palazzolo Acreide, a small town near Siracusa, as a main base for the Computer Museum that is being built.
The Freaknet is now active in Catania as group of people; they're seeking for a suitable place to do stuff. The physical place for Freaknet now is the same as Poetry hacklab, although they're two different, but interconnected, entities:
"We are young dreamers, as we often like to stir limitations and invent different models to learn, communicate, share and live than those proposed by the societies where we are caged. We have in common that we survived out of the commonplaces, we cultivated our thoughts and sharing methods, knowledge and tools, keeping them out of any box.
This is the time in our history in which we'll speak with young voices, when we are moving some crucial steps on which we'll base our architectures, hopefully mixing the inner with the outer, the Ying with the Yang.
Some of us are nomads, some settle in different places time to time, some live in the same marginal neighbourhoods of the world where they were born, some are working for multinational IT companies, some are riding bicycles all around the world, some are lecturing in schools, some living in wilderness, some are exhibiting in art galleries and some are squatting houses.
And yes, probably you are one of those, or you have been in contact with us, at least once." [1]