Edinburgh Hacklab
From HackerspaceWiki
Edinburgh Hacklab is a hackerspace in Summerhall on the Southside of Edinburgh, Scotland. We were founded in 2010. Our first space was in Leith and now have 3 rooms full of tools and junk, run regular open nights, have an active mailing list and a good bunch of members and regular visitors.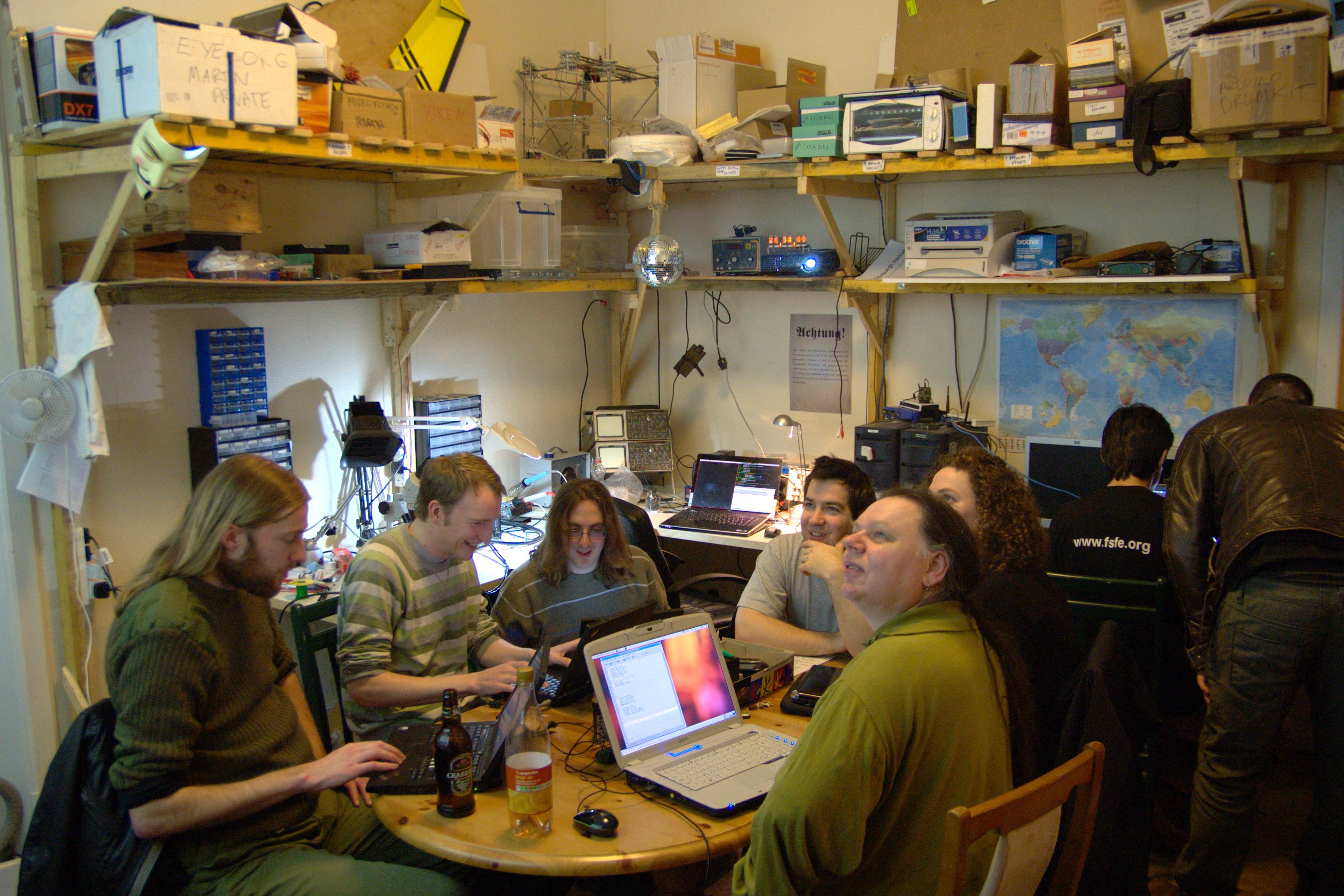 Photo from the lab in the first venue in Out of the Blue in Leith.
Regular events
[
edit
]
Anyone is welcome at our open nights, just drop in and say hello! Subscribe to our discuss mailing list for last minute changes to open nights and to see what's going to be happening.

Open night - every Tuesday from 19:00
Bring along a project to tinker with, ask for some electronics help or just have a chat and see what's happening. Hack some open source code, play with data visualisations, write Android apps

Music night - see our blog/mailing list for details of music nights
Bring an instrument/noise maker and jam with other music geeks, catch a demo of open source music software.
Contact us
[
edit
]
You can drop us an email, follow us on Facebook/Twitter and keep an eye on our blog for news. The best idea is to subscribe to our discuss mailing list to see what's happening at the lab and meet like-minded nerds in Edinburgh!