East Essex Hackspace
From HackerspaceWiki
East Essex Hackspace is a charity hackspace, located 45 minutes outside of London by train (and a 15 minute walk). It is open 24/7, a community run workshop where people come to share tools and knowledge.
Our space is based in a refurbished cricket pavilion, with seperate rooms for 3D printing, metalshop, woodshop, lasering, electronics & computing as well as having a good sized social space & adjacent kitchen.
East Essex Hackspace was founded in 2018 and met at 4th Rochford Scout Hall, the Cock Inn Pub, Kings Head Community Rooms and then achieved stability in premises in 2020 at the begining of the pandemic.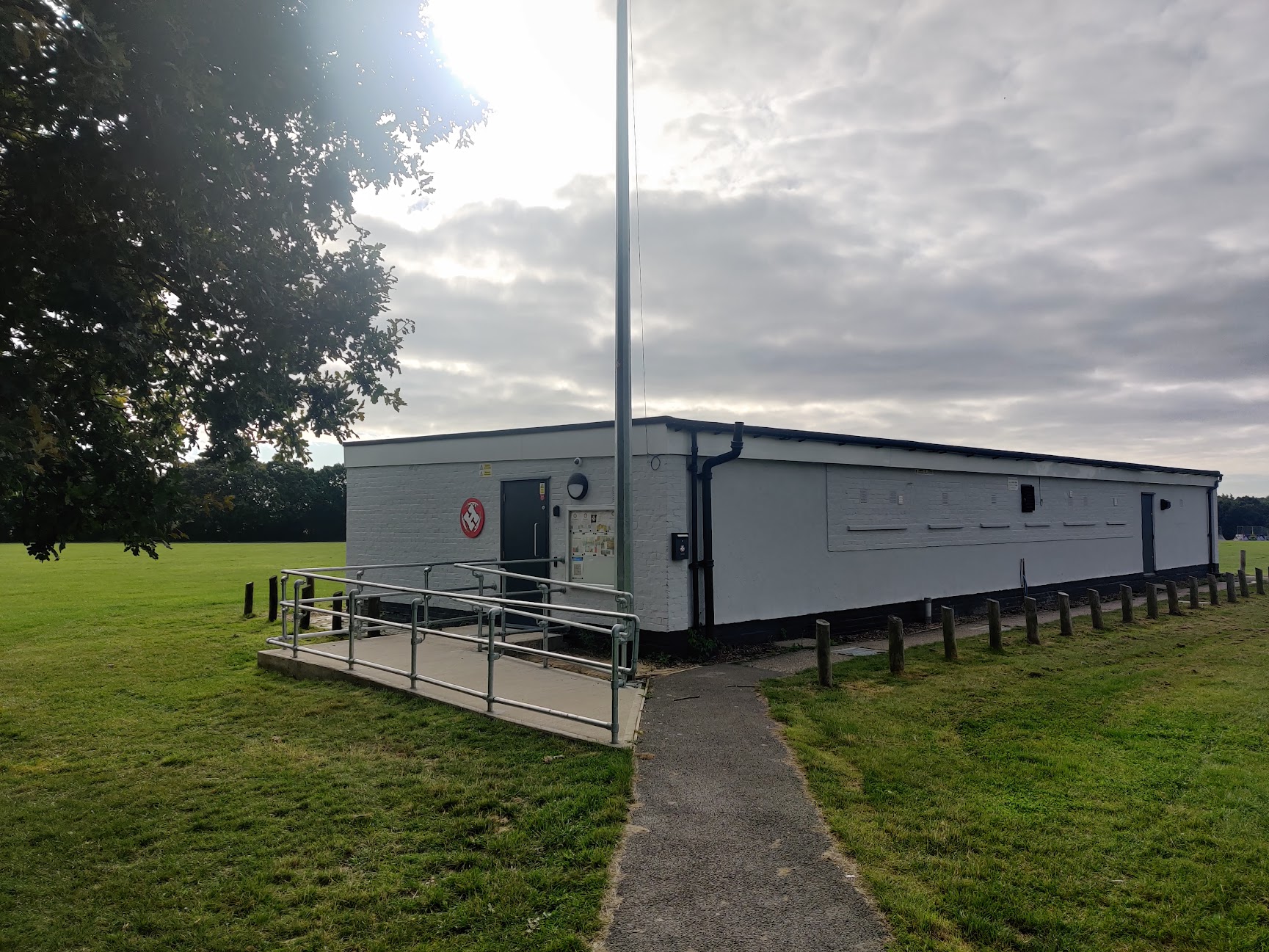 Location
[
edit
]
The space is in a converted cricket pavilion with its own free carpark and surrounded by playing fields as well as a children play park.
We have bike parking facilities, outdoor accessible charging points for e-bikes & an hourly bus service.
Hockley station is around 15 minutes walk away which runs every 20 minutes, 45 minute duration stopping services to London. There are disabled ramps at the station, but there is a hill between the space and the station. There is a taxi rank at the station with the taxi office and cashpoint. The station is manned during normal office hours & weekends.
We do not have showers, but do have unisex toilets, one of which is also for disabled access.
Opening Hours
[
edit
]
The space is open 24/7 to members via an electronic fob system.
We are open to the public weekly from 8-10pm on Tuesdays for tours and inductions.
Workshops
[
edit
]
We host a number of courses and workshops for the public, free of charge. These are published on a first come first served basis. Please check with us if you are looking to do something in a workshop that is likely to be utilised by a course to see if you are affected.
The social space is in use Monday to Friday 9-5pm by another charity under lease to us and kitchen/toilet facilities are shared.
| | |
| --- | --- |
| This Hackerspace has a | CNC |
| | |
| --- | --- |
| This Hackerspace has a | Lathe |
| | |
| --- | --- |
| This Hackerspace has a | Water Jet Cutter"Water Jet Cutter" is not in the list (3D Printer, 3D Scanner, Arcade, Brewery, CNC, Kitchen, Lasercutter, Shower, Slush Machine, RIPE Atlas, ...) of allowed values for the "Equipment" property. |