Concas Hackerspace
From HackerspaceWiki
Concas Hackerspace
Status
active
Country
Brazil

State or District

City
Concórdia

Date of founding

2013/07/10

Last Updated
2014-04-05
Website
http://concas-hacks.org/

IRC

concas at irc.freenode.net

GooglePlus

E-mail

Mailinglist

Snail mail


 Concórdia
Brazil

Number of members

20

Membership fee

0 USD

Size of rooms

5 m2

Members

Open to Exchanges?

yes

Open to Residencies?

yes

Location
-27° 14' 13", -52° 2' 16"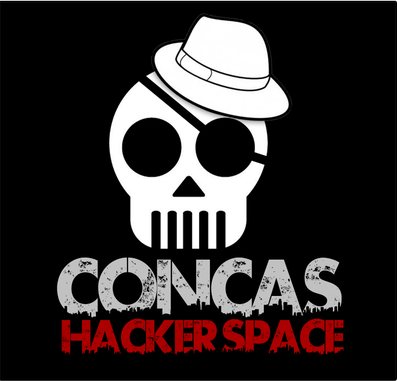 Seja Bem Vindo a lista de discussão do Concas Hackerspace! ☠ http://concas-hacks.org/
Nos situamos na cidade de Concórdia - SC, mas centralizamos Hackers de qualquer a região, sem limites.
Nosso ideal é a troca de conhecimentos, nas mais variadas áreas, seja Tecnologia, Software Livre, Arduíno, Eletrônica, Segurança da Informação, Projetos Livres, e tudo mais o que for interessante, Hacking em geral!
Sem fins lucrativos, somente interessados em aprender e fazer acontecer!
Primeiro passo, saiba o que é Hacker e Hacking! https://garoa.net.br/wiki/Hacker
Segundo passo, saiba o que é um Hackerspace! https://pt.wikipedia.org/w/index.php?title=Hackerspace