Ace Monster Toys
From HackerspaceWiki
Ace Monster Toys
Status
active
Country
United States of America

State or District

City
Oakland

Date of founding

2010/05/24

Last Updated
2016-01-29
Website
http://acemonstertoys.org/

Wiki

IRC

Facebook

Flickr

https://www.flickr.com/photos/acemonstertoys/with/24466387131/

Twitter

E-mail

Mailinglist

CalendarFeed

Snail mail

6050 Lowell Street, #214
94608 Oakland
United States of America

Number of members

40

Membership fee

$80 USD/month standard $40 USD/mo if you're a student, unemployed, etc $0 - FREE - if you join the volunteer program

Size of rooms

1600 sqft.

Members
Location
37° 50' 39", -122° 16' 36"



Ace Monster Toys (AMT) is a California incorporated nonprofit hackerspace based in Oakland, dedicated to building community amongst hackers and makers of all types. With the support of AMT, members use their skills for the benefit of public good and for the benefit of each other. By providing the necessary space, tools, inspiration and support, AMT creates a fertile ground where concepts and creative ideas may reach their full potential.
AMT is a membership-based group with regular free and open-to-the-public classes. To see what events are happening now, please check out our Meetup group calendar: http://www.meetup.com/Ace-Monster-Toys/
"Collaboration and connection has done more to further my knowledge and to produce better, more creative art and projects and innovative ideas than any other factor. Be fearless. Ask questions, try it. Don't be afraid to cut, or solder or try even when it seems hard or complicated. Everybody starts somewhere." ~ Crafty Rachel, AMT member
Recent article in Oakland North: https://oaklandnorth.net/2015/10/07/at-north-oakland-hackerspace-enthusiasts-tinker-with-microcontrollers/
To see cool projects our members are working on NOW, please check out our facebook page and flickr account (URLs to the right).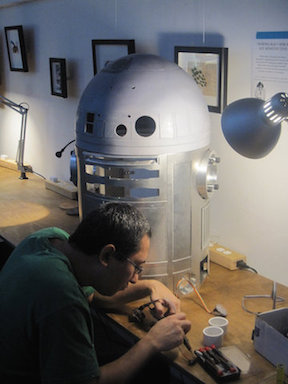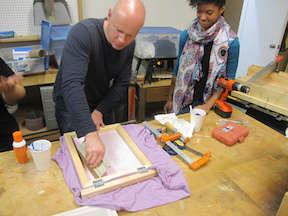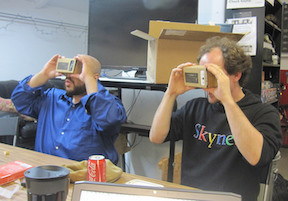 | | |
| --- | --- |
| This Hackerspace has a | CNC |
| | |
| --- | --- |
| This Hackerspace has a | Lathe |