AS220 Labs
From HackerspaceWiki
AS220 Labs
Status
active
Country
United States of America

State or District

City
Providence

Date of founding

2008/04/01

Last Updated
2014-12-12
Website
http://labs.as220.org

Wiki

Snail mail

131 Washington Street
02903 Providence
United States of America

Number of members

100

Size of rooms

3,000 sq ft

Members
Location
41° 49' 22", -71° 24' 55"



AS220 Labs & Fab Lab The AS220 Labs is a community engineering and fabrication studio; part of an international network of Fab Labs. AS220 Labs is a growing community of technology literate artists and makers of all ages, participants in a growing movement to provide democratic access to the tools of technology, through open hardware and software. The Labs offers access to computer-controlled machinery and other resources, affordable hands-on electronics and fabrication instruction, a vibrant learning community, and a certification program in digital fabrication, Fab Academy, directed by Neil Gershenfeld of MIT's Center For Bits and Atoms (CBA).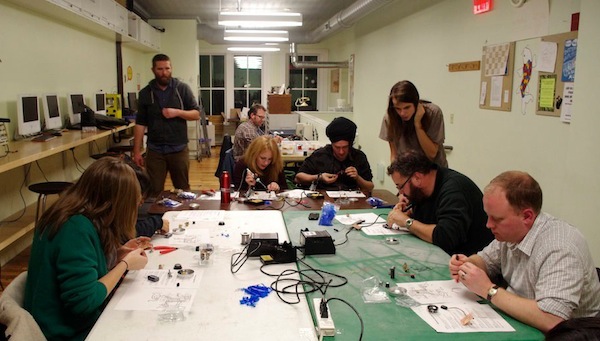 | | |
| --- | --- |
| This Hackerspace has a | CNC |